Our Coffee Carts Are The Perfect Addition To Any Event, Large Or Small
Coffee on Cue specialise in supplying coffee carts for a range of events.
We proudly serve specialty coffee that elevates your brand experiences and complements your business connections across Melbourne and Sydney.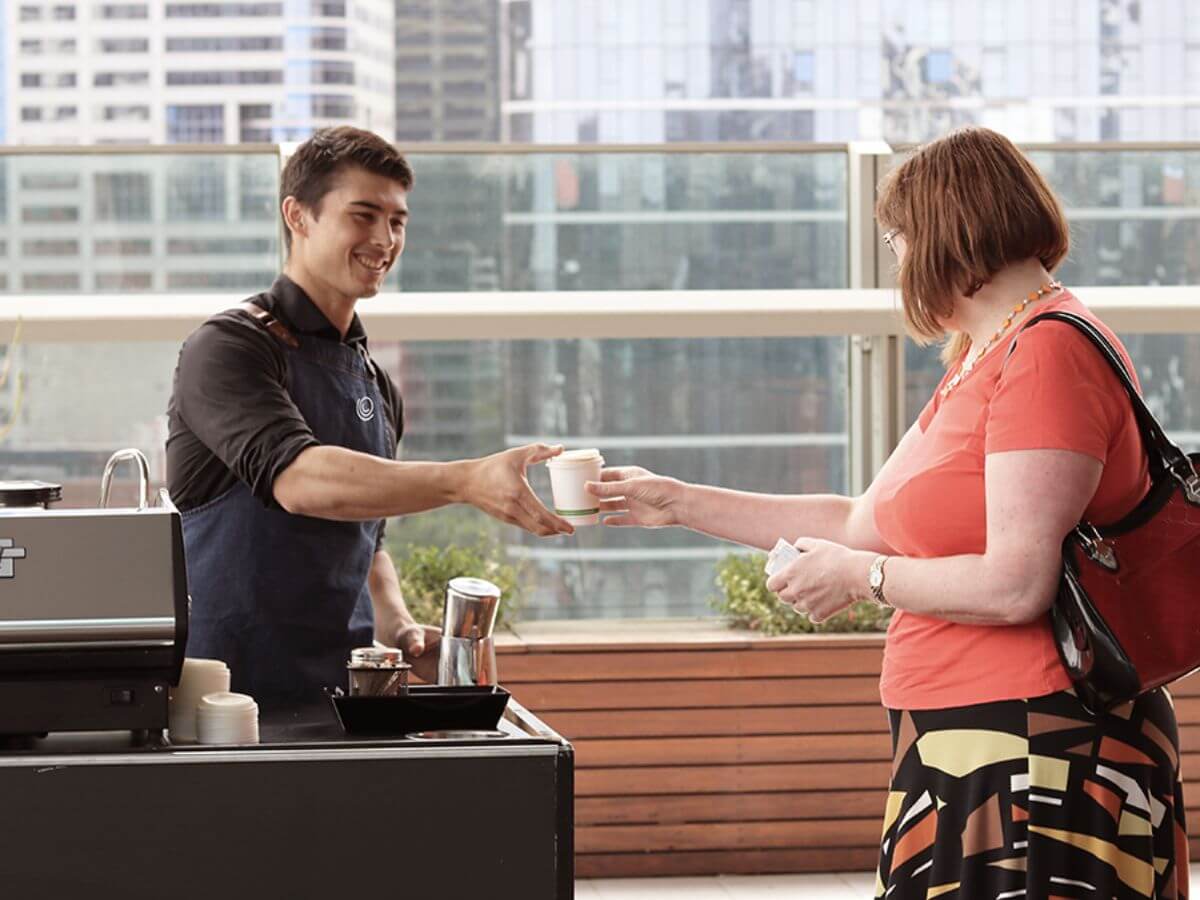 Corporate Events
Our coffee cart hire can be the perfect addition to your corporate event.
Treat your team to locally roasted specialty coffee, served by a professional barista from a mobile coffee cart. It's hassle-free with no mess or fuss.
Our coffee cart is fully self-sufficient and can create a comfortable atmosphere for your team during staff rewards, team celebrations, or welcome back events.
Conferences
Our mobile coffee carts can be the perfect networking hub at any conference, creating a place for connection and conversation.
Additionally, they can bridge the gap between sponsors and delegates. Our skilled baristas can maintain the highest coffee standards even during the busiest breakout sessions, managing any crowd size with ease.
Our event coffee carts are also fully brandable and can showcase your brand and message front and center with branded coffee cups. Let us help you make a lasting impression on every delegate!
Brand Activations
Brand activations are all about getting your brand in the spotlight, creating memorable guest experiences that maximize attendance.
A premium coffee cart can be a great addition to your activation, providing a menu with something for everyone. It's the perfect surprise and delight moment that will place your brand in the minds of your guests.
We offer a range of custom branded solutions, including branded coffee carts and cups, so you can broadcast your message loud and clear amongst the masses. Let us help you make a lasting impression at your next event!
Tradeshows
It's a well-known fact that people gravitate towards great coffee. So why not offer the best coffee in the show on your trade stand?
Trade shows are all about capitalizing on your stand's size and location, maximizing brand exposure, and foot traffic. Including a professional event barista to serve and look after your prospective clients and customers is a sure-fire way to set the right tone from the beginning and keep them returning to your stand.
Let us help you make the most of your trade show presence with our exceptional coffee and expert baristas.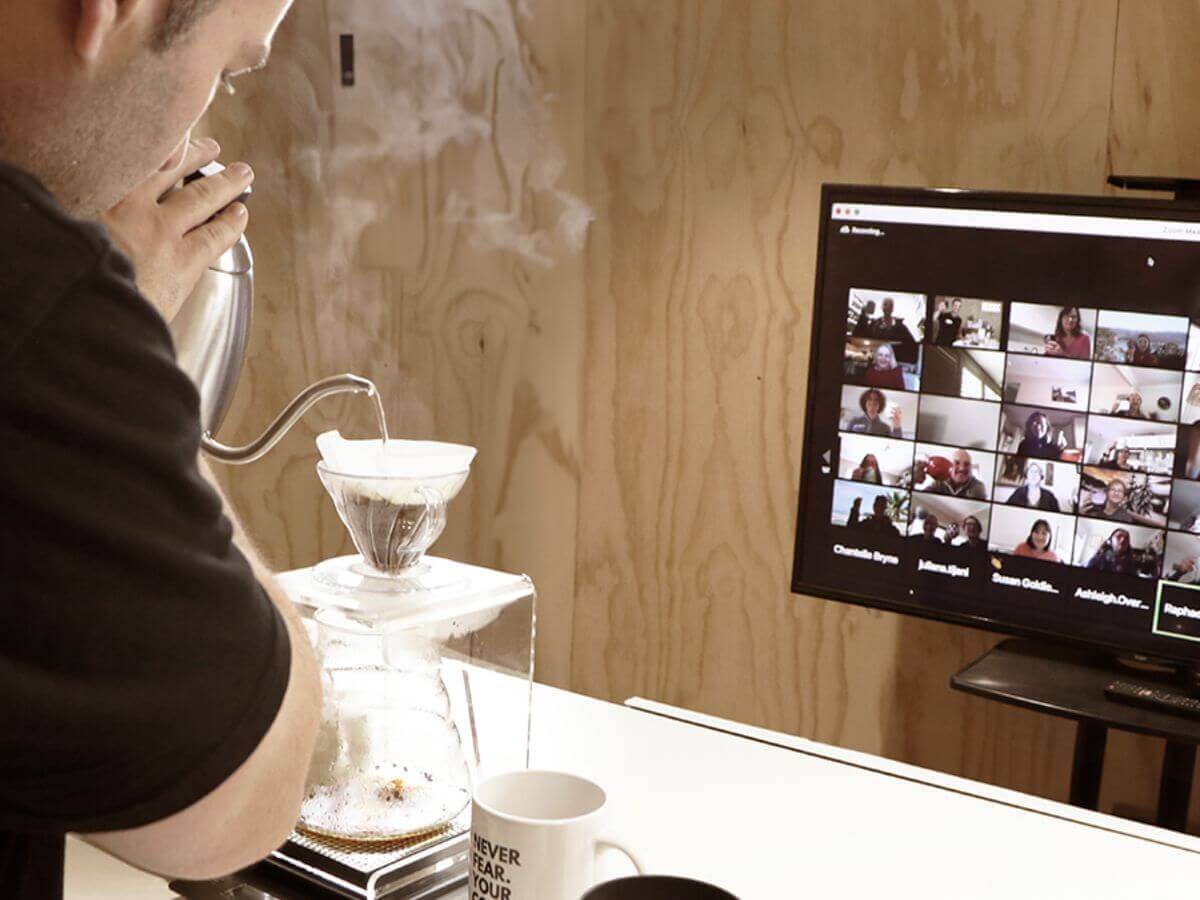 Virtual & Hybrid Events
We believe that virtual events can be just as engaging and enjoyable as in-person events.
That's why we offer coffee brewing packs and a live barista masterclass to make your virtual event fun and interactive. Our expert baristas will guide your guests through the art of coffee-making and help them create their perfect cup.
Our masterclass can be tailored to fit into your virtual event run sheet, providing a light-hearted, fun, and interactive session that your guests will remember. Let us help you bring your virtual event to life with our delicious coffee and engaging barista masterclass.
Major Events
We understand that major events require reliable and experienced suppliers. That's why we're proud to have a proven track record of delivering on our promises when it comes to managing the coffee component for major events.
We've had the privilege of servicing events of various sizes, from 2,000 to 30,000 attendees. Our event coffee service is built on a foundation of established systems and processes that can be adapted to meet the needs of any event size.
So you can trust us to provide a solution that suits your specific requirements, no matter the size of your audience.
Take Your Corporate Event To The Next Level.