Coffee Van Versus Coffee Cart
What You Should Consider For Your Next Event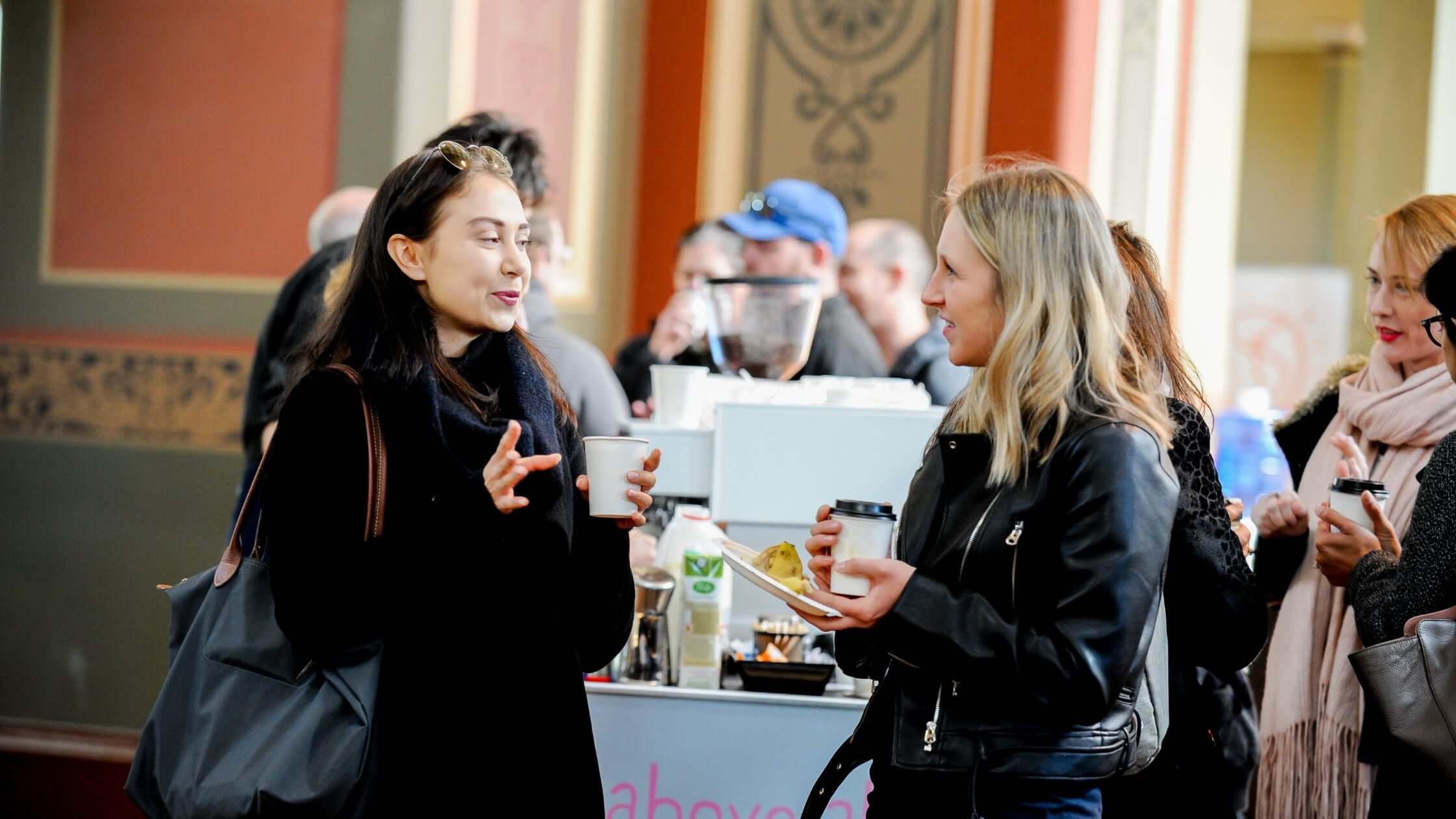 Coffee vans and coffee carts have become popular additions to both corporate functions and private functions alike. The demand in Melbourne and Sydney for mobile coffee vans and coffee catering services has surged in recent years, following the trend in food trucks and similar mobile businesses.
Coffee Vans And Coffee Carts: What Are They?
You can think of a coffee van a bit like a mobile café business on wheels; serving coffee beverages and drinks directly to customers from the van itself. On the other hand, a coffee cart is a smaller, more compact version, allowing for it to be setup inside buildings and event spaces.
Advantages Of Mobile Coffee Van Hire
Mobility And Versatility
Mobile coffee vans, like happy little hut from Melbourne, are primarily designed to cater to outdoor events; a birthday party for example. Given that the barista serves from the van itself, a mobile coffee van is not the best pick when catering to indoor events.
Capacity And Space
A mobile coffee van generally provides the barista with more bench space, often including a display for food items such as pastries, sandwiches, muffins or even coffee beans.
Attractiveness And Aesthetics
Working out of the vehicle means it has to be kept clean and tidy at all times. Otherwise the look and feel of the van may turn off event guests; the last thing you want at a corporate event or wedding for example.
Benefits Of A Coffee Cart
Compact And Convenient
Coffee carts are easy to manoeuvre through crowded spaces, making them perfect for indoor venues where space is limited.
Budget-Friendly
If you're working with a limited budget, a coffee cart can be a cost-effective solution without compromising on the quality of coffee served.
Fast And Efficient
Due to the linear layout of a cart, a team of two baristas can pump out high quality, delicious coffee in high volume.
How to ensure your event runs smoothly
It's important to consider whether to engage a coffee van or a coffee cart business for your event. There are a few key factors:
Event Size
Have an idea of the number of people in attendance as this can help determine how many cups the barista team will be required to prepare.
Location
Consider the venue and whether a mobile coffee van can access the space.
Power
Check if there is sufficient power on-site to power the equipment.
Budget
Balance your catering budget to ensure you provide enough quality food and drink options for your guests.
Event Duration
Determine the coffee service times you require the mobile coffee van hire company to be on site for.
Branding And Theming Options
Whether it be corporate events, conferences or weddings - aesthetics play an important role in choosing suppliers. Selecting a business that provides a range of stylish looks allows you to create a striking, visually-appealing experience for customers at your events.
Social Media Marketing
Both a coffee van or coffee cart are great tools to generate interest and engagement in your event. Utilising social media channels to create buzz when your event is live is proven to increase awareness and foot traffic.
Ensuring Quality And Hygiene Standards
Food and hygiene safety is a priority for any food and beverage business. Food trucks, coffee vans and even a cart business must possess a valid food safety and hygiene certificate, which ensures their team are educated on how to handle coffee beans, milk, food and other perishable items.
Interested In Finding Out More?
If you're interested in finding out more about our event cart hire in Sydney or Melbourne click here. Our team are experts in events and we're ready to serve you.